Dear Audience, at a time when growth rates and returns are dwindling, the banks are rediscovering wealth management for private clients. And in so doing, they often overlook their corporate clients, despite the fact that these are frequently the perfect candidates for wealth management.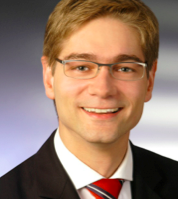 Mr. René Fischer, Principal in the Financial Service Center from Roland Berger Strategy Consultants makes clear that even offering wealth management to the owners of small businesses can result in interesting income opportunities "However, banks still systematically underestimate its potential that was a reason for us to really dig deeper into the market characteristics and to do a survey along 400 entrepreneurs and 100 other wealth management clients to really understand what they want."  In Germany alone, there is an annual income potential of more than EUR 7 bn by profitable family-owned enterprises.
One of the biggest hurdles that needs to be overcome in entrepreneur-oriented wealth management is the banks' internal separation of corporate and private banking business. Institutionalized cooperation would result in up to 60% of corporate clients also becoming private banking clients. "A strong relationship on either corporate or wealth management side is the basis" explains Mr. Fischer …
Contact Mr. René Fischer / Kontakt zu Mr. René Fischer: think-act_radio@rolandberger.com
Ulrich Hinsen | ManagementRadio
GD Star Rating
loading...
GD Star Rating
loading...
Wealth Management for Entrepreneurs | Strategic Management

,